Possible Solutions
FanFresh® Option
The FanFresh® option will periodically tumble the load after the end of the wash cycle for up to 12 hours. Touch FAN FRESH to activate this option. This option is not available when a drying mode is selected. FanFresh® may be ended at any time by touching the "X" on the touch screen to the right of the estimated time remaining.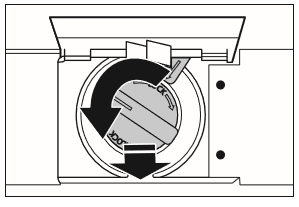 Still need help? Call or schedule service.
You may need assistance from a qualified technician. Call 1-800-344-1274 or click below to schedule an appointment.