Sound Volume - Front Load Washer
Last updated
Possible Solutions
Select the Sound Volume to do the following:
Adjust the loudness or softness of the audio tones
Adjusts the loudness or softness of the tones when you have them unmuted
Does not mute or unmute the tones
To mute all tones, view the information under the "Tools" button, and "Mute".
You can adjust the volume of 2 separate functions of the Washer/Dryer:
Timers and Alerts - used for end of cycles signals.
Buttons and Effects - used for the tone when making selections as you touch them.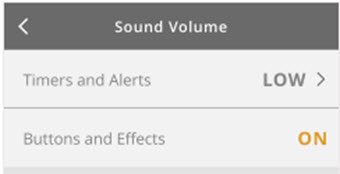 Follow the screen prompts to make adjustments.