Grille in the Back of the Dryer is Discolored
Last updated
Inlet Grille inside Maytag Dryer is Discolored (This is normal)
You may see some discoloration on the rear dryer grille where hot air comes into the dryer.
This is normal and is caused by a number of factors, including usage, color transfer from clothing, and heat. This discoloration is permanent, and will not wear off on any other clothing or material.
See pictures below for a new dryer grille, then one showing this discoloration.
New inlet grille
Discolored inlet grille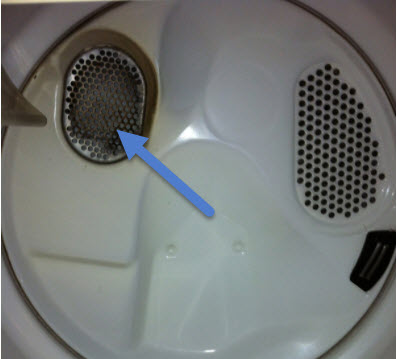 If you would like to download or view product literature for your appliance, please visit our Manuals and Literature page.