Loc - Error Code - Dryer
Last updated
Possible Solutions
Loc Error Code
The Loc Error code indicates that the Control Lock has been enabled. When the control is locked, the dryer will not start or operate. Some models will look like the following: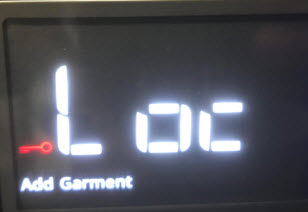 Press and hold the Control Lock Key for 3 seconds to unlock the machine. You will notice the machine count down from 3-2-1. The control lock may be a stand alone key, or it could be a dual function key paired with another button like Extra Rinse, Steam, etc. Press and hold that button (not the text below it) for three seconds to unlock.
See your Owner's Manual for your specific model.
If you would like to download or view product literature for your appliance, please visit our Manuals and Literature page.
Still need help? Contact us or schedule service.
Please contact us or click below to make an appointment from our preferred list of service providers for service on your appliances.