Not Heating - Gas Dryer
Last updated
Possible Solutions
Is Gas Supply Connected and Shutoff Valve Open?
Make sure the dryer is connected to the gas supply.
The drum of a gas dryer will turn, but the dryer will not heat if the gas shutoff valve is closed. Open the gas shutoff valve in the supply line. The valve is open when the handle is parallel to the gas pipe.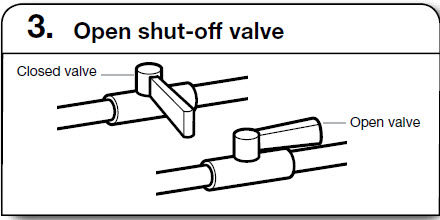 Is the Lint Screen Clean?
The lint screen will be located either on the top of the dryer or in the door opening of the dryer. The screen must be clear of any lint/debris.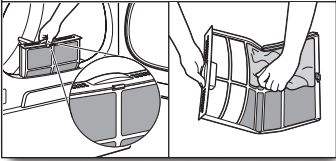 CLICK HERE for more information on cleaning the lint screen.
Is the outside vent or exhaust clogged with lint/debris and restricting air movement?
Ample airflow must be permitted for proper dry time. Use the images below to troubleshoot and guide your vent cleaning:
CLICK HERE for more information on cleaning the exhaust vent or outside exhaust hood.
CLICK HERE for more information on crushed venting
Are you using the right type of vent?
Use only rigid metal or flexible metal vent material.
The vent system chart below provides venting requirements that will help achieve the best drying performance.
Replace any plastic or metal foil vent with a rigid or flexible heavy metal vent.

Use only 4" diameter heavy metal exhaust vent material. Larger or smaller diameter material will reduce good air movement and cause longer drying times.
Difference between Auto Dry and Timed Dry:
During Automatic Cycles, drying air temperature and moisture level is sensed in the load. This sensing occurs throughout the drying cycle and the dryer shuts off when the load reaches the selected dryness.

With Timed Dry, the dryer runs the amount of time set and sometimes results in shrinkage, wrinkling, and static due to over-drying. Use Timed Dry for the occasional damp load that needs a little more drying time or when using the drying rack.
Still need help? Contact us or schedule service.
Please contact us or click below to make an appointment from our preferred list of service providers for service on your appliances.
Interested in purchasing an Extended Service Plan?
Please click below to learn more on how you can save up to 25% on New Appliance Extended Service Plans within 30 days of your appliance purchase.