Options Available Section - Dryer
Last updated
Options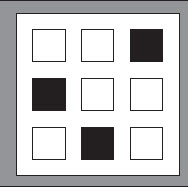 From the home screen, touch the Options icon (at upper right of screen) and the Options screen will show Static Reduce, Damp Dry Signal, and/or EcoBoost™ (depending on cycle). NOTE: Not all options and settings are available with all cycles.
Damp Dry Signal
Touch to turn the Damp Dry Signal on or off. When selected, a series of beeps will sound when the load is damp, but not completely dry. This will allow you to take clothes out of the load that do not need to dry completely. This option is available on some cycles. The Damp Dry Signal is selected as a default for the Bulky Items/Normal, Bulky Items/Wrinkle Control, and Bulky Items/Heavy Duty cycles, as a reminder to manually reposition bulky loads midway through the cycle.
Static Reduce (on some models)
Touch to add the Static Reduce option to selected automatic cycles. The dryer will automatically tumble, pause, and introduce a small amount of moisture into the load to help reduce static. This option adds approximately 3 minutes to the total cycle time.
EcoBoost™ Option
Touch to activate the EcoBoost™ option, which allows you to increase your energy savings by using a slightly lower heat level. This will increase drying times. The EcoBoost™ option is only available on the Regular/Normal cycle and defaults on.
Still need help? Contact us or schedule service.
Please contact us or click below to make an appointment from our preferred list of service providers for service on your appliances.