Oven Not Working - Gas Double Oven Range
Last updated
Possible Solutions
Is the gas pressure regulator shut-off valve in the "ON" position?
Gas ranges have a shut-off valve located on the pressure regulator.
The shut-off valve may have been turned to the "OFF" position during handling, transportation, or installation.
When the shut-off valve is in the "ON" position, gas can flow to both the cooktop and the oven. When the shut-off valve is on the "OFF" position, gas will flow to the cooktop burners but will not provide a gas supply to the oven.
This is different from the main gas supply line coming from the home gas supply.
Gas shut off valve: or, on back of the range
CLICK HERE for more information on the Regulator Shut-Off Valve.
Is the unit power cord connected to a grounded, operational outlet?
The correct operation of the surface burner and oven ignitors is dependent on the unit having a good ground path for the spark to travel to.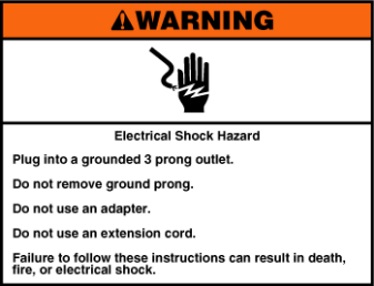 Verify the power cord is connected to a 120 Volt AC, grounded, operational outlet.
Do not connect the power cord with two(2) prong adapter or extension cord.
If you are unsure the outlet is grounded, operational, and is easily accessible, connect a known operating small appliance with a similar power cord to the outlet to verify the outlet is operational.
If the power supply is not correct, or if you are unsure, contact a qualified electrician.
Is the bottom of the oven lined with aluminum foil or oven liner?
Do not cover the oven bottom with aluminum foil or an oven bottom liner. This can block air or gas flow to the burner.
Is the control panel locked or in demo mode?
Some ovens may be equipped with a control lock feature. Look for "Control Lock" on the oven control console and then reset by typically holding the button(s) for 3 seconds. To locate the control lock feature for your particular model, refer to the Owner's Manual.
Some ovens may also be equipped with a demo mode feature. When demo mode is enabled, the oven will not operate and the control will display a short presentation highlighting the features of the range. Refer to the Owner's Manual to learn more about enabling and disabling the demo mode feature.
Still need help? Contact us or schedule service.
Please contact us or click below to make an appointment from our preferred list of service providers for service on your appliances.
Interested in purchasing an Extended Service Plan?
Please click below to learn more on how you can save up to 25% on New Appliance Extended Service Plans within 30 days of your appliance purchase.
Still need help? Call or schedule service.
You may need assistance from a qualified technician. Call 1-800-344-1274 or click below to schedule an appointment.