Live Chat
Thank you for your inquiry. Our chat service hours are Monday - Friday from 8 a.m. - 8 p.m. EST. Saturday from 8 a.m. - 4:30 p.m. EST.

If you are trying within the service hours and are still seeing this message, please try again after some time.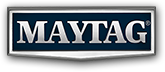 Microwave Concerns
Last updated
This category is about...
Here are some interesting things about...