Raising and lowering a retractable downdraft vent hood
Last updated
To use:
Push and hold the button on top of downdraft vent for a few seconds. (This slight delay helps avoid unintentional raising of the vent during cleaning of the cooktop area.)
Retractable section of downdraft vent will rise.
Blower will begin to vent immediately if blower control knob or slider is set to an "On" position.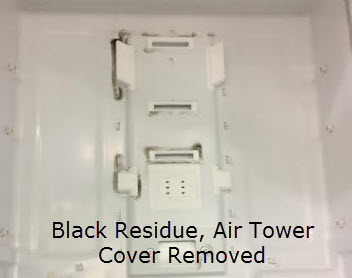 When Cooking Is Complete:
Push the button on top of the retractable downdraft vent. The blower will turn off, and the retractable section of the vent will return to the closed position.
NOTE: If a spill occurs on the cooktop that allows liquids to seep inside the downdraft vent, you must turn the downdraft vent off immediately. It is possible to cause damage to the downdraft vent if water is allowed inside the downdraft vent while it is operating.
Immediately turn off the downdraft vent at the speed control located on the right-hand side of the downdraft vent.
Turn off the power supply to the downdraft vent at the circuit breaker box or fuse box.
Allow plenty of time for the downdraft vent to dry naturally. Do not open the downdraft vent to remove the water.
Refer to the Use and Care Guide for specific information on setting the controls.